Cylindrical Filter Element for Cleaning & Backflushing
Cylindrical filter element, also called cylindrical filter. Its filter media adopts sintered wire mesh, which is convenient to clean, operate and reused. Cylindrical filter elements have high filtration efficiency, good dirt-holding capacity, high temperature resistance and good chemical resistance. They are suitable for the purification and recycling of various resources.
Cylindrical filters have a wide working temperatures, ranging from -200°C to 600°C. They are extensively used in the power industry, marine industry, pharmaceutical industry, petrochemical industry and other areas. This series products are available in various porosity, apertures and filtration accuracy. Different sizes, materials and types can be customized according to your specific requirements.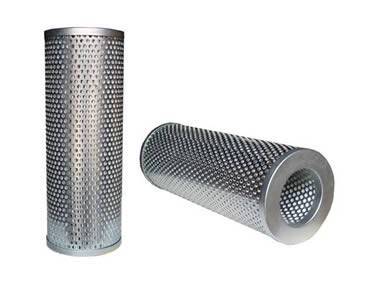 CFE-1
Perforated cylindrical filter element has high strength and good rigidity.
CFE-2
Cylindrical filter element is available in various types, materials and sizes.
CFE-3
Cylindrical filter element is available in various materials, such as SUS304, SUS316 and SUS316L.
CFE-4
We can supply plenty of cylindrical filter elements. Packing form is upon your request.
Specifications:
Materials: SUS304, SUS316, SUS316L, etc.
Filter Media: sintered wire mesh, woven wire cloth.
Filtering Rating: 0.5 - 200 micron.
Working temperature: -200°C - 600°C.
Packing: plastic bags; cartons; pallets.
Features:
High strength.
High temperature resistance.
Good dirt-holding capacity.
Easy cleaning and operating.
Low cost.
Applications:
Used in polymer, water and oil filtration.
Applied in gas, fuel and hydraulic filtration.
Inquiry for Our Product
When you contact us, please provide your detail requirements. That will help us give you a valid quotation.